zcat_abroad posting in

knitting
Self-patterned alpaca. Probably not the best substance for a sock, but it was what I had on hand at the right size, and it will be nice and warm for around home. Number two is on the way, but I've just got a new kitten, which might slow things down a bit.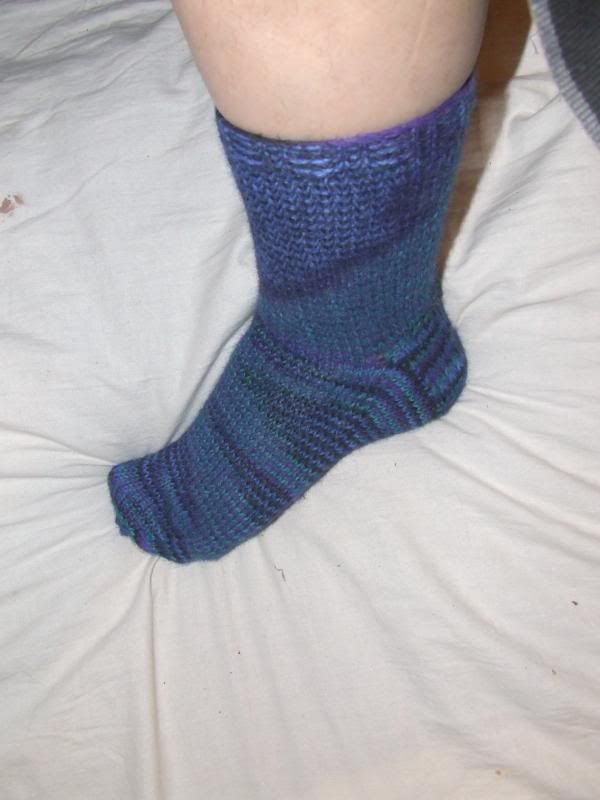 I used a pattern from
Knitting Daily
so I could get an idea of how socks (and four double pointed needles) worked before trying some of the more beautiful ones I've seen in various books at the library.